Contest in Building and Programming Robots for Primary and Secondary Schools - RoboCup Junior Slovakia 2009, Liptovsky Hradok, May 15th 2009
Short English Summary of the Construction Task
Mission STS-125

The task for the students was to work on a robot (space shuttle) to complete the Hubble Space Telescope servise mission.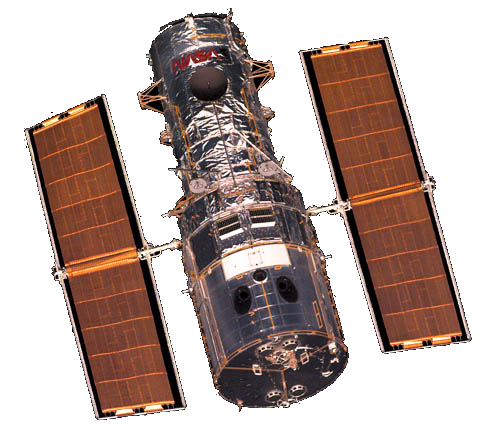 Fig.1. Hubble Space Telescope



The play arena with dimensions 1800 mm x 1800 mm is the model of the universe. Blue planet in the center with diameter 100 mm is Earth. The Hubble's orbit that is in the distance 559 km is 600 mm from Earth in our model, and is represented by the black tape of with 10 - 20 mm. The satellite is modeled using a white cup that is fixed to the bright floor. The bulb in a corner represents the Sun. The shuttle started at 2 p.m. i.e. in the approximate direction of the Sun.

Task

The robot is started from the Earth using the start button while facing a random direction. It is boarded with 7 astronauts (little LEGO figures) and instruments to be installed in the satellite (three tiny LEGO models)

First, the shuttle is to rotate towards the Sun and leave the Earth in the direction of the orbit. After reaching the orbit, it should start circling the Earth following the orbit until it will reach the location of the telescope. The robot will then install the instruments (drop the bricks into the cup) and 1-4 astronauts make a space walk (they leave the robot, touch the surface for at least 1 second - this should not happen further than 200 mm from the telescope). Finally, the astronauts should board the space shuttle again (the robot takes them with in one way or another), and the shuttle leaves the orbit in the direction of the Earth, where it should land (stop, while covering the Earth with some of its parts).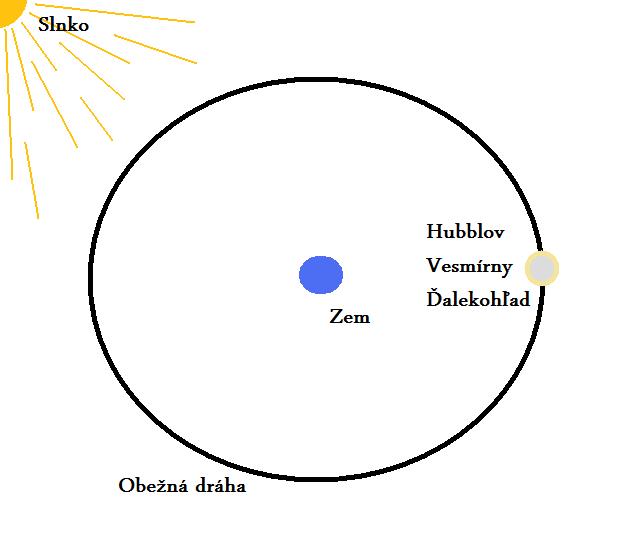 Fig.2. Model of the universe (Zem = Earth, Slnko = Sun, Obezna draha = Orbit)



Scoring

The team gains score according to this schema:

Start in the direction of the Sun: 10 pts
Reaching orbit: 10 pts
Circling on the orbit: 10 pts
Instruments installation: 4 * K pts (K = number of installed instruments, 0-3)
Space walk: 5 * A pts (A = number of astronauts, 0-4)
Boarding (as least 1 astronaut): 10 pts
For each missing astronaut: -2 pts
Successful landing on Earth: 10 pts
Maximum score: 82 pts.

Secondary criterium: time used for the mission. Note: if the start is not in the direction of the Sun, other scoring still applies (launch at night)

Rules

maximum mission time: 2 minutes
no robot touching, in case of failure, 2nd start is possible (-5 pts)
parts: 1 robotic set, 3 motors, no limits on sensors
the astronauts can be mountes using a cable, rubber band, or another LEGO piece).
minimum space walk time: 1 second
two test arenas available during building for calibration and testing
4 hours building/programming time